DRYFTERS.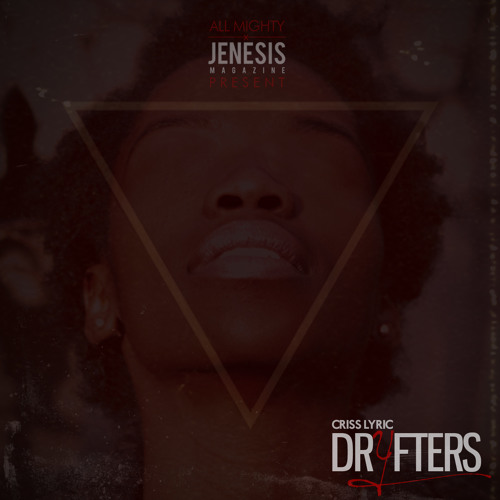 New project from CT's own,
Criss Lyric
titled
DRYFTERS
! It's presented by Be All Almighty & Jenesis Magazine. The project is sponsored by the likes of Mindbonics, Cracked Atoms, The Modern Life Mag, Leftovercake, and thegirlEs!!! Project also includes production from All Mighty's Zulu and Aviles, Jiggy Hendrix, Bizzytits, and Lapalux. Artists feature from Josh Wells as well.
After dropping the jam packed project, Indian Summer, Criss follows up with a more ethereal, bass heavy, more conceptual type project, DRYFTERS. With this project, Criss maintains his spot as one of my favorite emcees out right now. Criss is not only growing as an artist but he is pushing the boundaries of his sound. He's kinda in that experimental stage of his artistry and so far, it's working really well. Big ups to my boys, Zulu and Aviles for being uber talented with the production. Criss, Zulu, and Aviles create some amazing shit together. Love the overall feel of this project. Very smooth, reflective yet has that bounce and heavy bass that we all look for in some dope Hip Hop music. Criss, my nigga. You've done it again!!!
Check out the project and peep the trailer for the project below! Enjoy!
#AHAM
For more Criss Lyric, check out:
http://www.crisslyric.com/
https://twitter.com/#!/CrissLyric
'Always More, Never Less'-Es