NBHMII.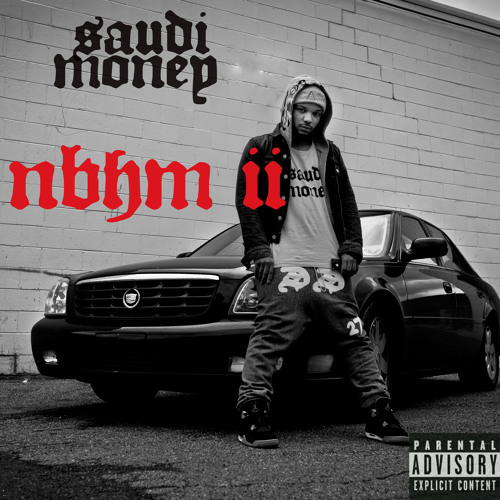 Philly's finest,
Asaad
aka
Saudi Money
, gives us his latest musical effort,
NBHMII
! It's serves as the sequel to his project,
New Black History Month
, that dropped last February and as a prequel to his next project,
006 EP
!
NBHMII
includes features from Wyo, GrandeMarshall, Izzie, and production from Sunny Norway, Nascent, QB, Ben Pramuk, and more.
My love for Asaad will never ceases. It will only increase!
New Black History Month
from last year is one of my favorite projects from him and I am so glad he has continued the theme and gave us this project. On
NBHMII
, Asaad has toned it down as far as the vibe of the music goes, but he still gives us that signature energy of his. This project actually sounds more like a follow up of one of his earlier projects,
Flowers
, because of the vibe. But the vibe is not boring, this project rides! It's perfect theme music for a sunny afternoon, with good weather, and you're with your niggas, just enjoying life. It feels like champion music, even though you're still on the grind, trying to make it to the top.
Saudi Money and his music embodies that concept. There are still plenty of people out there who may not know who he is yet, but Asaad will walk around your city like he has the key to it. He is just epic and he makes sure that his music showcases that. Especially through the production he gets on. I love that he continues to work with Nascent, QB, and Sunny Norway. Like the choir sample in Ain't Enough Money and that Moby sample in Money Over Everything-bruh, I can't deal! With their amazing production, Asaad is molding his sound and it's coming along oh so well.
And beyond all the money talk, the Philly emcee continues to share his story and pour his soul into his music. I'm just such a fan of Asaad's and I talk about him all the time because I truly see a legend in him. One day when he is that legend, someone will google (or bing) him and they will find this review and it will be a fossil of a crazy blogger in Atlanta, who was able to not only see, but hear the future. NBHMII just reminded me of why I love Asaad aka Saudi Money and makes me want to go all the way to Philly and give him a big hug. Check out NBHMII and hear some of the dopest shit out of Philly!
For the record, it's gonna be a while before I just call him "Saudi Money". "Asaad" is just shorter and that's what I've been calling him. Emcees changing their name on us is always hard for me. Ha! And yes, Asaad and his music always inspire me to write these long ass reviews. But he appreciates them, so I hope y'all do too.
Rating:
Assad/Saudi Money's NBHMII mixtape
9.8/10 dope points
For more Asaad/Saudi Money, check out:
'Always More, Never Less'-Es