Long Day.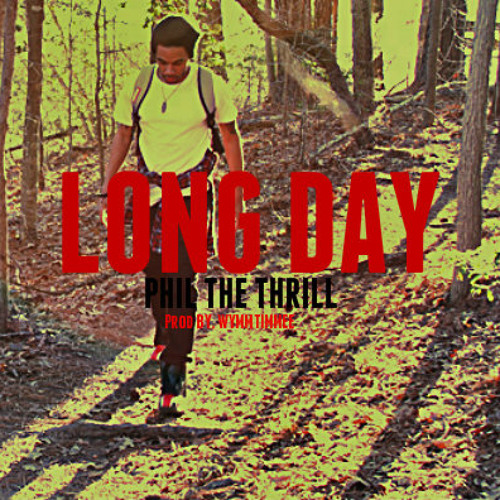 The weeks between the close of spring semester and the beginning of summer vacation feel like they are filled with long days and VA's own,
Phil The Thrill
feels our pain with his new track,
Long Day
. On this Wymmetimme produced track, Phil tells us about one of his long days as a aspiring artist. I love the sample in the hook and the production is really dope. Also love that Phil took a storyteller role on this track, which makes him truly relatable.
Long Day
makes you feel like you're chilling with Phil and he's just telling you about his yesterday in a causal conversation. Phil is gearing up for the release of two projects,
sleepLESS
and
Barely Awake II
, this year, so look out for those. Lay back and unwind with Phil as you check out
Long Day
. Enjoy!
For more Phil The Thrill, check out:
'Always More, Never Less'-Es