Don't Think They Know.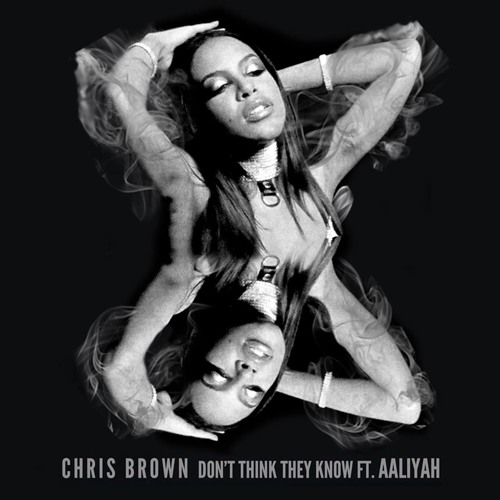 In light of
Chris Brown
releasing the visuals for his latest single,
Don't Think They Know
featuring never before heard vocals from the beloved
Aaliyah
, a British music lover by the name of Raheem Davis created a solo version of the song with just Aaliyah. Not that most of us Aaliyah fans have anything against Breezy, but yes, we wanted a version with just her on it. Especially cause it's unheard vocals from her and not the millionth sample of
One In A Million
or
At Your Best
.
When I first heard that Chris Brown has a song with Aaliyah, I was like,"Here we go again! Leave her alone, people!" And for a while, I refused to watch the video or hear the song. Then while chilling with the team, my bro ForteBowie lowkey forced me to watch the video. I watched it and I actually wasn't mad at it. I think the reason why I'm okay with it is because if Aaliyah was still alive and kept that same vibe she was on, I could totally see her and Chris creating a track like this. Now the shit Drake pulled with Enough Said, that doesn't really sound like a track she would have done-in my opinion. And the true difference between Chris and Drake's songs is that Chris got permission and blessings from her family and from what I heard, Missy and Timbaland too. And that's a big difference!
The little girl in me still wishes Aaliyah was still here with us and I still blast her music all the time. It's dope of Chris to honor her in such an amazing way and it's actually a great song. Enjoy everyone.
'Always More, Never Less'-Es