Bed Peace.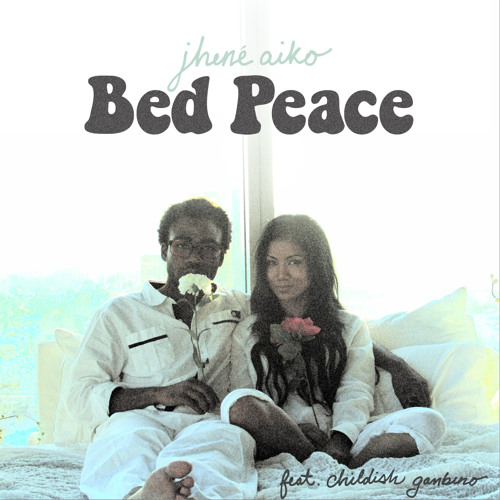 Wake up with LA songstress,
Jhene Aiko
in her new single,
Bed Peace
featuring Childish Gambino! This may be from her forthcoming project,
Sail Out
. I haven't seen any solid details on that yet. Jhene proposes a day full of peace, love, and Mary Jane to her love interest. This song reminds me of those days when you wake up right after sunrise and the sun is blazing in your face and fills your bedroom with a warm, yellow tint and you actually feel good waking up. Man, are those days rare. Jhene is great at capturing a vibe we're familiar with in life and translating it into a song. She's a dope songwriter and has a great ear for amazing production. So sleep in and enjoy Jhene Aiko's
Bed Peace
!
Bonus: I didn't post this song by Jhene when she dropped it but her freestyle, Comfort Inn, has to be one of my favorite songs from her. And it's a freakin' freestyle. It's heartfelt, moving, raw, beautiful-it's everything. I think this freestyle is the best example of how talented she is. I just had to make sure y'all caught wind of this awesome song. Check it out below!
For more Jhene Aiko, check out:
'Always More, Never Less'-Es