Feel Better.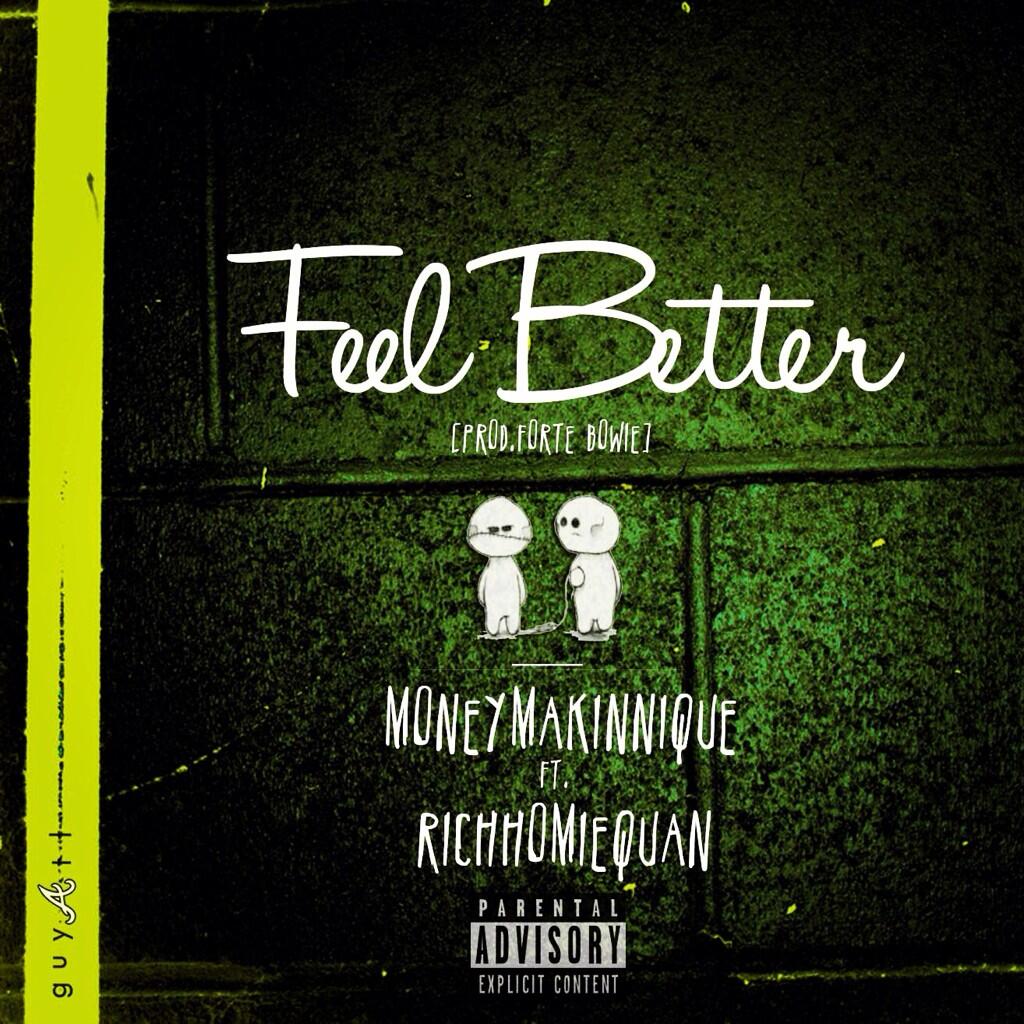 In hopes of lifting our spirts,
Money Makin Nique
gives us his single,
Feel Better
featuring Rich Homie Quan! It's off his upcoming project,
Guyana Gold
and is produced by ForteBowie. When I saw that Nique, Quan, and Forte were all part of a song together, I literally spazzed out. What an amazing moment in Atlanta Hip Hop this is! At least for me because it involves three artists I just adore.
Just like with Funny Guy, Nique shows us how versatile he is on this high energy, bass heavy production. He pulled it off really well. And word to Forte for the Brownstone sample, too dope. And Quan went in too, I like it when he just simply spits some shit versus singing all the time. But like I said before, this song is a great moment for Atlanta. I really fuck with this. Nique's Guyana Gold is on the way! Feeling down? Feel Better with Money Makin Nique!
For more Money Makin Nique, check out:
'Always More, Never Less'-Es