Guyana Gold.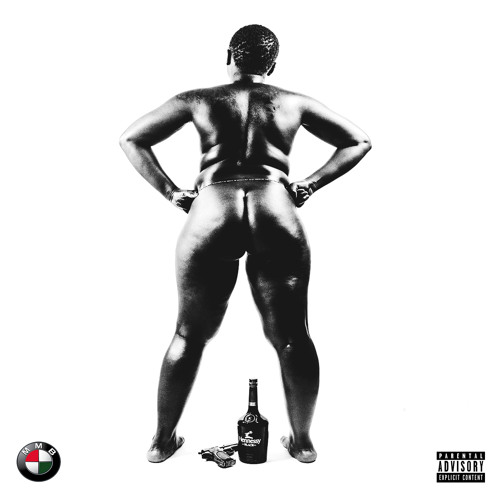 After much anticipation and during the biggest Hip Hop festival in the country, A3C, ATL's own
Money Makin Nique
released his project,
Guyana Gold
! The project is presented by Gianni Lee, Hoodrich Buck, and Don Cannon.
Guyana Gold
includes features from Marian Mereba, Alexis Green, Key!, Alkebulan, ForteBowie and more. It also features production from AraabMusik, Slade Da Monsta, CEEJ, along with others.
So it was October 3rd when Nique blessed us with this gem amidst the wonderful chaos of A3C. And unlike most projects I'm introduced to, I had a physical encounter with Guyana Gold. When I say "physical", I mean I was given a hard copy and first truly listened it to in my car-which is a totally different experience from sitting at a computer and streaming it online. The production of the songs hit you harder, whether you are actually pay attention to what's being said matters-does it actually move you? All of this matters when listening to new music in your car. With all this said, Guyana Gold defintely has replay value not only in the whip but on the computer and anywhere else you can manage to blast this project. Honestly, I've been bumping the project in my car ever since I first put it in the CD player.
The work that was put into Guyana Gold is evident track after track. With executive producers, ForteBowie and Alkebulan, it just seems like it would be impossible for the final product of the three creatives working together would be anything less than amazing. Music wise, everything makes sense. I didn't feel like I was listening to a clusterfuck of dope songs. Even though there might not be a clear, obvious storyline to the project, it made sense because the vibe of each song complimented each other.
The real gem with Guyana Gold and it's release is the artistic evolution of Money Makin Nique. We know he can rap-he can rap his ass off. He gets on some ill production as well. But there was some real refining of Nique's sound and defining of who he is as an artist during the creation of Guyana Gold. I hope that this project gets all the attention it calls for because Nique and his team deserve that. And whether Guyana Gold is the project that blows Nique up in this industry or not, it will always be a stand out piece in his catalog as an important moment in his career.
Whenever piece of gold is given to you, never turn it down. With that said, here is some Guyana Gold from the Lion King himself. Enjoy!
Rating:
Money Makin Nique's Guyana Gold
9/10
For more Money Makin Nique, check out:
'Always More, Never Less'-Es