Spend It.
Anyone up for a game of Monopoly? Ok as we play though, we gotta bump this new joint from Northside of Atlanta's own,
SUBMiT
titled
Spend It
! Song features another member of The STNDRD, Pharoh and Chicago emcee, Taylor Bennett!
Yes, SUBMiT is back at it again and he seems hungry for some success more than ever. And this makes me as a fan very, very turnt. All summer, SUBMiT will be sure to stay on our radars with multiple song releases all up until the release of his next project,
Apt. 139,
this fall.
But until then, choose a playing piece cause I'm about to cop all these properties on yo' bitch ass-I totally suck at this game. Enjoy!
ALSO Atlanta, The STNDRD will be having a headlining show tomorrow called BAR ONE! It's a concert series they will be doing and seems really dope! I will be there, and I think you should be there too! See flyer for details!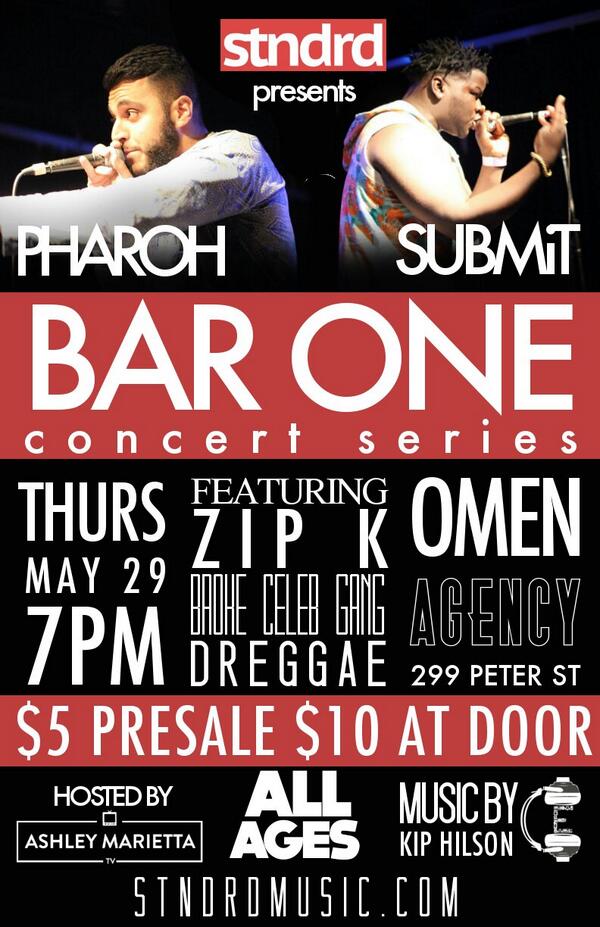 For more
SUBMiT
, check out:
twitter.com/essyoubee
soundcloud.com/essyoubee
'Always More, Never Less'-Es